The International Airport is located on Colon Island, Bocas del Toro, also you can fine most of the hotels, restaurants, bars, tour operators, and businessess.
Bocas Del Toro is compost of several islands in the Panama Caribbean side. The islands that I knew are:
Colon Island: The main island, commonly called Bocas Town.
Carenero Island: This island is the closest to Colon Island, it's quite small and you could give a walk around in about an hour.
Bastimento Island: This island is the second most popular to stay and it's also as big as Colon Island, you can visit Old Bank Village, Red Frog Beach, Wizard Beach.
Pajaros Island: It's a rock formation in the middle of the ocean and serves as a refuge for differents kind of birds, beautiful place.
There a re several places to stay in Colon Island as luxurious hotels, hostels, etc. I recommend you before arriving to Colon Island to make your reservation , I personally did my reservation on Airbnb and it costed me 20.00 USD per night, we were two. The house was very cozy. It's in front of the airport, very clean house, by the way if you are interested, you can contact the hostess who's name is Sarah.
Beaches in Isla Colón
In Isla Colón there are two beaches that you should not miss:
Bluff Beach
You can arrive by taxi or rent a bicycle, the street at the beginning is asphalt, then some rocks with sand or dirt.
It is a beach to contemplate the horizon but if you are passionate about surfing, the waves are quite strong. Do not forget to bring water and some food because there are not stores or restaurants. This place it's so peaceful and relaxing.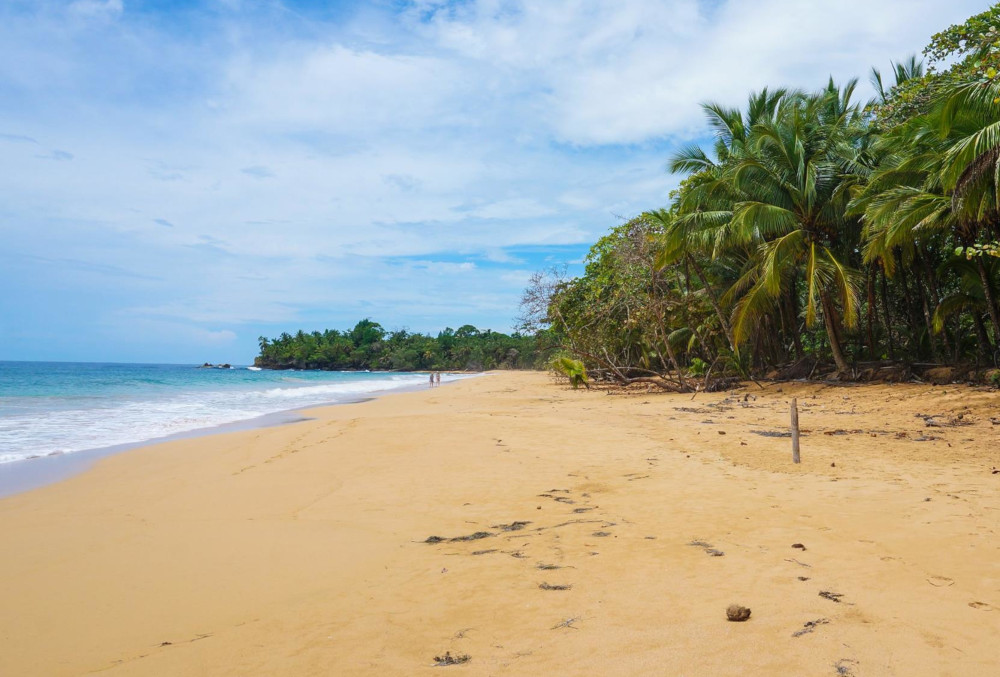 Starfish Beach
To get to this beach you must first get to Bocas del Drago, for this you need to take a small bus that is located in the central square of Isla Colón, these buses leave every half hour from 8:00. You can arrange a pick-up time with the driver or, if not, the return times are at 14:00 p.m., 16:00 p.m. and 18:00 p.m. The cost per trip is 2.50 USD, it takes half an hour to get to Bocas de Drago.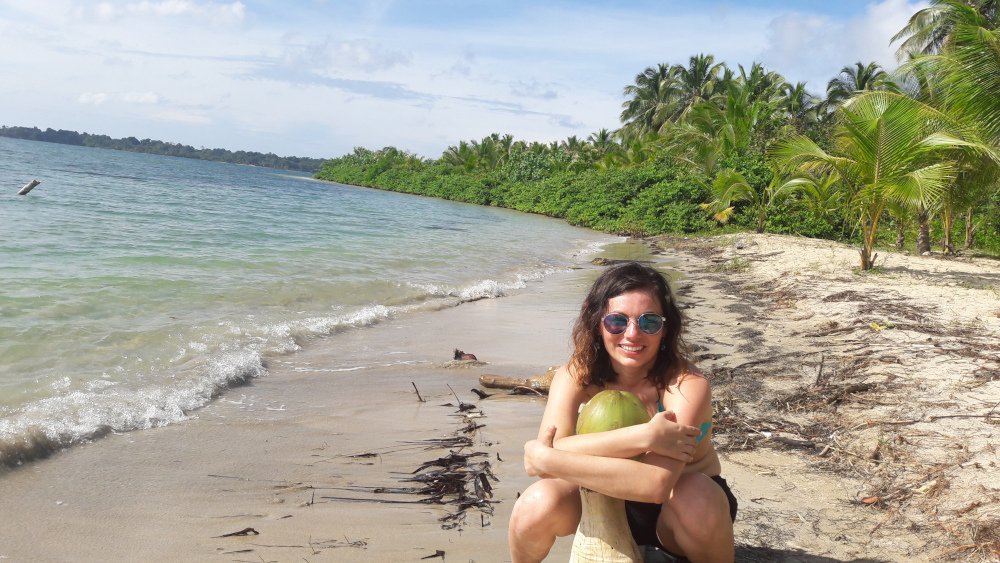 From there you have two options: take a small boat to Startfish Beach for $ 1.50, to go to the beach I took the boat, the return was walking about 15 minutes by a small jungle area, always contouring the shore and it was very fun.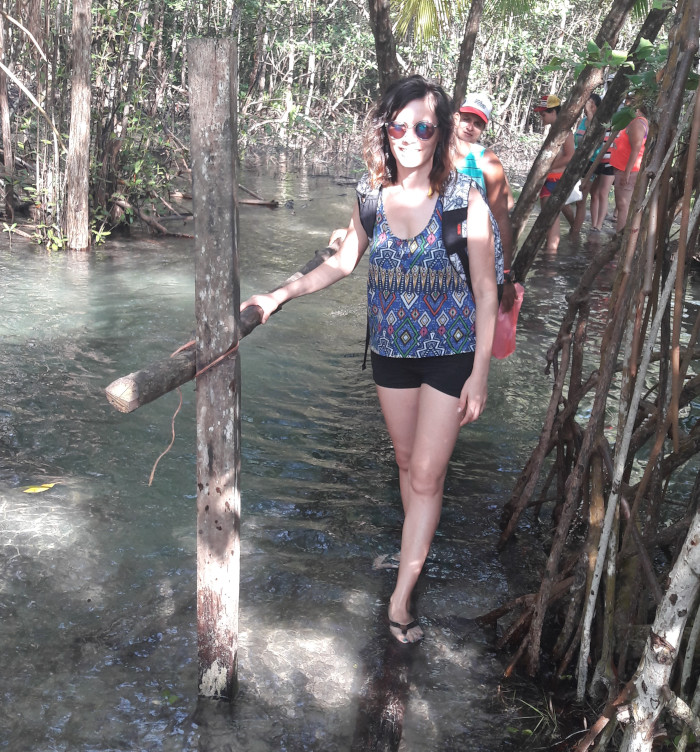 This beach is very beautiful, it's quiet and as it's name says, it's full of starfishes,please avoid getting them out of the water, because they can die.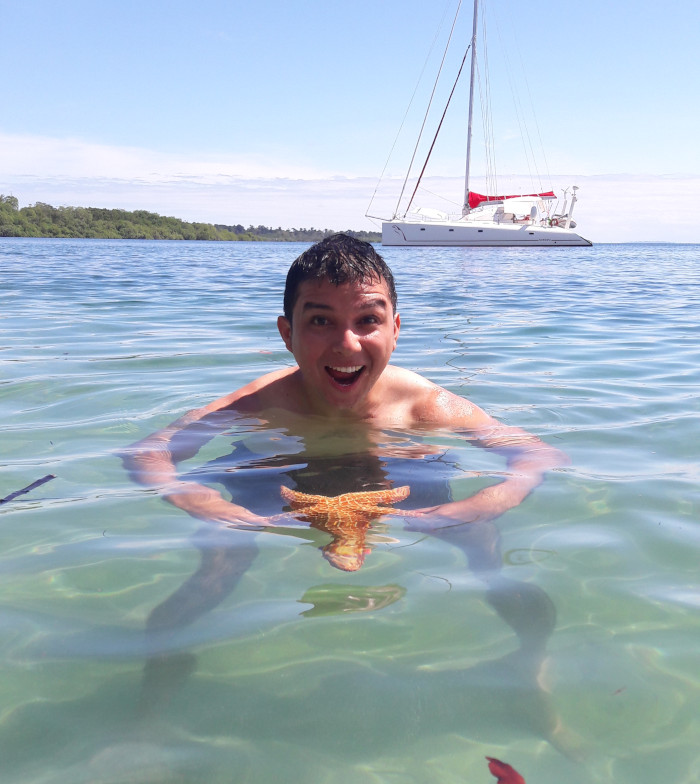 In that place are several restaurants,there was a restaurant that has a metal basket full of lobsters so we decided for the price of 20.00 USD to choose a fresh lobster and enjoy the delicious taste of Bocas.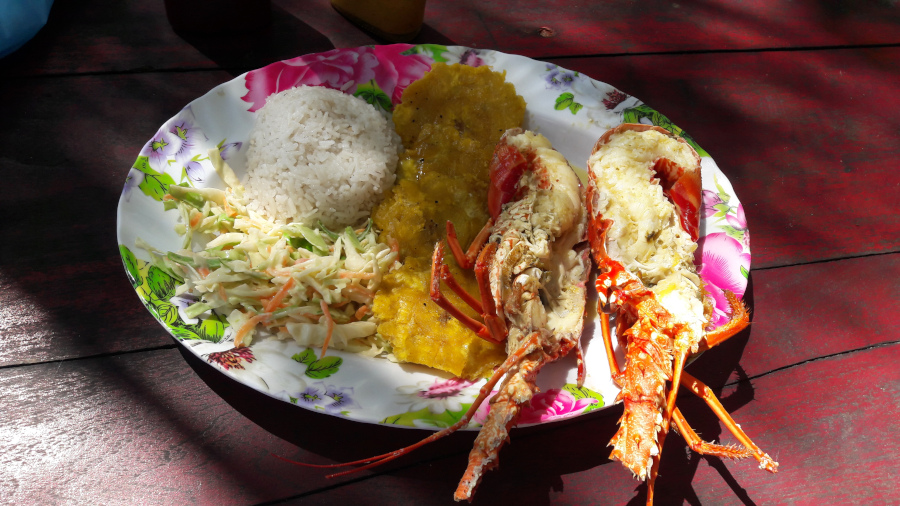 If you want to know how to get from Panama city to Bocas Del Toro, I recommend you to read Bocas del Toro, how to go from Panama?